PopUp | Posted by Mr. Biaschtlbude on
PopUp | Posted by Mr. Biaschtlbude on
We wann thank everyone who dropped by and joined us for an amazing opening party, we hope you enjoyed it as much as we did. We also wanna thank Design Lichtblick, for suppling us with their amazing vintage interior and the Ruby Marie Hotel, for making this possible.
If you didn't make it to the opening, you can still visit us at our pop up store till may 15th. Plus we still have some drinks left, so just ask for a beer. 
We even made it on local TV, watch now! Jenny also wears our Easy Cheesy Crop Top!
PopUp | Posted by Mr. Biaschtlbude on
PopUp | Posted by Mr. Biaschtlbude on
Since we won the Ruby Marie Hotel & Bar Pop Up Competition we are happy to announce that our own store (at least for one month) has finally a date! From 20th April until 15th May you will find us at Kaiserstraße 2/Ecke Mariahilferstraße 120. 
And we have prepared a special for you and invited the two amazing ladies from Young and Smitten to join us on this journey! This means that they will build up a real temporary tattoo - studio in our store! We also took this chance to collaborate with this amazing brand and created two special Biaschtlbude Tattoos which will be waiting for you at the opening!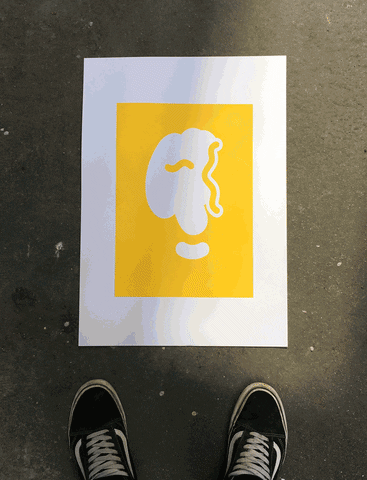 To promote our store we also handprinted 100 Posters which will be placed all over vienna and a few of them will be waiting for you at the opening so make sure to arrive early. Check the FB Event. 
PopUp | Posted by Mr. Biaschtlbude on
PopUp | Posted by Mr. Biaschtlbude on
Dieses Wochenende belagern wir den Wunderladen mit unseren Sommer Pop Up! Mit dabei haben wir unser gesamtes Lager und einen SALE auf alle Tanktops. Und da wir gerne trinken kostet das Bier im Wunderladen, dieses Wochenende, nur 2,90€. 
Also kommt und trinkt ein Bier mit uns. 
Der Wunderladen befindet sich außerdem nur ein paar Meter hinter der Karlskirche und ist somit easy cheesy zu erreichen. Vor allem da über das Wochenende zeitgleich das Popfest am Karlsplatz stattfindet. 
Als kleines Schmankerl und natürlich zur Promo verlosen wir unter allen Zusagen ein Gurkerl Pocket T-Shirt. Also unsere Facebook Eventseiteaufrufen, Zusagen, Teilen und Freunde einladen. (Um zu gewinnen reicht eine einfache Zusage, der Rest ist support!)  
Wir freuen uns auf euch!
PopUp | Posted by Mr. Biaschtlbude on
PopUp | Posted by Mr. Biaschtlbude on
Wir sind heute (18.07) noch bis 19 Uhr in der Breite Gasse 11, direkt hinter dem Museumsquartier Ausgang Streetart Passage. 
Neben unsere heißen Ware gibt es auserdem noch Cake Pops von Pop.Cut. Extra für uns im Fast Food Design. 
PopUp | Posted by Mr. Biaschtlbude on
PopUp | Posted by Mr. Biaschtlbude on
Es ist wieder mal so weit, Wien ist im FESCH'MARKT Wahnsinn! Und natürlich ist die Biaschtlbude auch dabei! 
Wie wäre es wenn ihr dieses Jahr euren Weihnachtseinkauf nicht bei riesen Konzernen tätigt, sondern bei euren lokalen Labels einkauft? So nach dem Motto #ShopIndie #ShopLocal. Wir wären auf jeden fall dafür, deshalb stellen wir euch schnell unsere Highlights des ersten Tages vor. Bei der Auswahl der Fotos ist uns allerdings aufgefallen das wir es nicht sehr weit aus dem T-Shirt Corner geschafft haben! Egal, ihr kommt ja hoffentlich sowieso vorbei!
Der FESCH'MARKT hat noch Samstag (15/11) und Sonntag (16/11) für euch seine Tore geöffnet, also kommt vorbei! Jeweils 11:00 bis 20:00 Uhr.
---